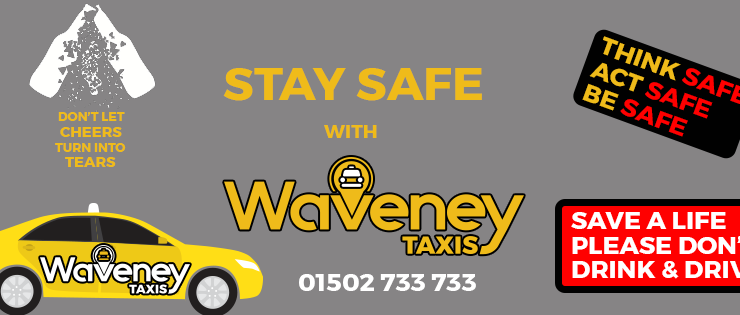 Today the Sun newspaper published a warning over fake Taxi drivers putting passengers at risk with illegal and uninsured journeys on New Year's Eve.
What to check from your Taxi and Taxi Driver on New Year's Eve?
The Taxi vehicle should have;
An external plate on the rear- (usually next to the number plate, but sometimes on the bumper
An internal plate on the windscreen inside the vehicle.
Some taxis known as hackney carriage will have a taxi sign on the top, (when the taxi sign light is on, it means they are available for you) (When the taxi sign is off it means they already have a pre-booked journey or passengers on board).
Some taxis are private hire vehicles only and do not have a taxi sign on the top, these vehicles must be pre-booked only.
The Taxi driver should have,
A lanyard with a badge to show they are a registered taxi driver with the council. (If the driver has no lanyard, ask them to see their taxi licence badge, all drivers are required to carry their badge, so no excuses)
If no internal or external plates are on the vehicle and the driver does not
have a badge, then we recommend you avoid them, no matter how cheap or convenient, the end result could be a lot worse.
Stay safe tonight, if you get stuck give Waveney Taxis a call on 01502 733 733